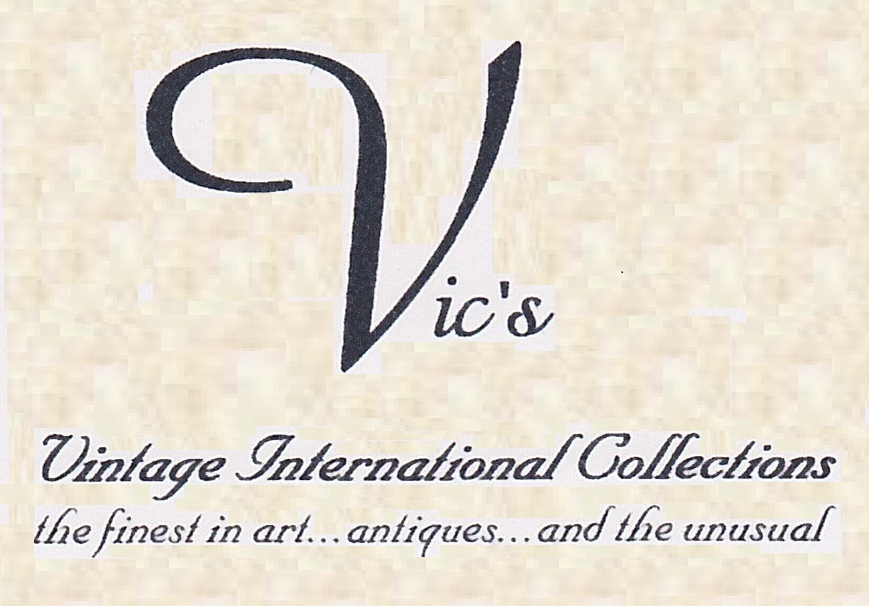 Vic is proud to present an eclectic collection of the finest in international art and antiques, for those who have astetic taste and deep appreciation for the very best in style and design.
Vic provides a broad selection representing historic styles, quality and workmanship; always appealing to a sense of beauty in a wide range of geographic and cultural choices.
WE WILL BUY YOUR PERSONAL ART WORK, SOME TYPES OF ANTIQUES AND ALL UNUSUAL ITEMS!